Selling your house is a big decision, and you want to make sure it is the right one. Before committing to putting your house on the market, you need to do your research and prepare. Here are some of the things you should know before selling your house.
What is the market like?
Though selling your house ultimately is about finding the right buyer, the overall market will determine if there are buyers out there who will find your home. If homes are selling really fast and prices are going up, it's a good time to sell. If the opposite is true, you might want to hold off on listing your home for sale if you can, because you might have trouble selling it and get a lower price than what you had hoped for.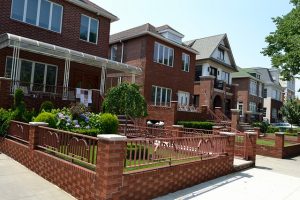 Work with a Realtor
Some home sellers tend to want to try to sell on their own to avoid having to pay a commission that can be as high as 7 percent. But that normally is a mistake. Houses listed with a real estate agent sell faster and for more money than those listed for sale by owner. Using an agent is especially important when the market isn't so hot, because the agent's expertise and connections can come in handy when trying to find a buyer in a down market.
Make sure your home is ready to sell
The modern buyer for the most part is not looking for a fixer upper. Buyers these days, especially younger people, want a move-in ready house that they don't have to do a lot to. That's why it behooves you to put some money into your home to make important changes. For example, you might want to paint rooms that don't have neutral colors, make minor fixes such as repairing broken and make small updates to modernize the home, such as changing out cabinet hardware and light fixtures. Such tasks don't take a lot of time or cost a lot of money, but they can make a world of difference in how appealing your home can be to potential buyers.
Have your home pre-inspected
Home inspections only cost a few hundred dollars, and they can uncover serious issues. Having your home pre-inspected can help ensure you don't get blindsided with a major issue before your quick house sale closing. A pre-inspection also might be a selling point, especially if your buyer's lender will agree to accept the inspection. That will save the buyer some closing costs.
For most people, buying or selling a home is the largest financial transaction they will ever make, which is why it's so important to do it right. As a seller, you don't want to leave potential money on the table, but you also don't want to get so hung up on an amount that you fail to use a Realtor or price your house too high. Following these tips will help you to have a successful — and profitable — home sale.
https://mxs.pacific-bay.com/wp-content/uploads/2017/10/sa-rapita-2483668_640.jpg
359
640
admin
https://pacific-bay.com/wp-content/uploads/2016/11/logo2-300x103.png
admin
2017-10-02 09:45:39
2019-01-23 14:19:51
What is the market like? Selling your house. Simple Tips